CQ WW WPX Contest 2022 certificate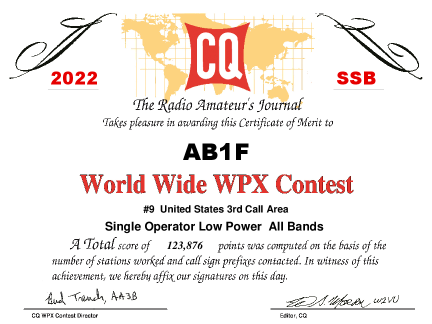 As noted earlier, Abie Alexander, AB1F, received recognition in the CQ WW WPX Contest 2022. A copy of the certificate is shown here. Abie did so using the club equipment in the shack at Davidsonville. 
Current members can utilize the club equipment with the proper license on open shack days to become more familiar with equipment other than a HT.