Kit Building
Raven's Haven
Raven, the infamous ham with seemingly no last name, runs a "Kit Building Workshop" on the last Sunday of the month, 1:00 PM to 4:00 PM in the club house.  If you wanna build it, or you can't get it to work, this workshop is for you.  Just get there before 3:00 PM so you'll have some time to work.  Raven and company are glad to help.
J-Pole Project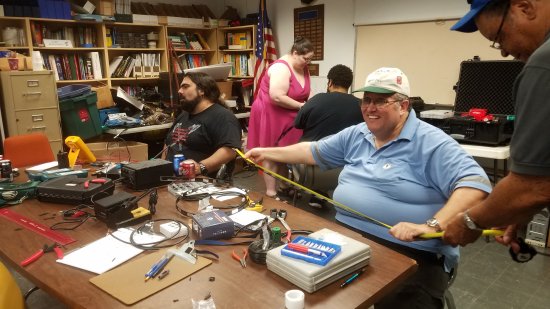 Raven (KB3MUV - left) and Eric (KC3GDV - right) as they host a J-Pole building workshop to raise funds for Field Day 2018.  Surrounding them left-to-right are Ashley Van Meter (KC3KFI), Oliver Minall (KC3KFN) and Jim Myric (W3JLM) who are all building J-Pole antennas for 2 meter use.  More of the builders are seen below.  Pictures are courtesy of Bernie Coletta (KC3KFD) who also made himself a J-Pole that day.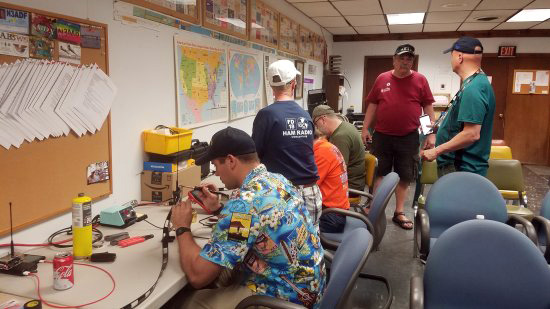 Raven Loves to Build Stuff
In addition to the J-Poles, the past few months kit builders have been working on antenna analyzers, Raspberry Pi.TNC Pi combinations, and even variable voltage lab power supplies.  Got into on a kit you wanna build.  Tell Raven.  You might find you're not alone.