Santa Net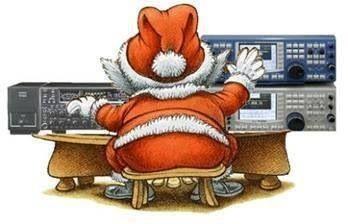 For the 17th consecutive year, The 3916 Nets will be presenting The Santa Net on 3.916 MHz. Good girls and boys can talk to Santa Claus, via amateur radio, nightly at 7:15 PM (Central) starting Friday, November 25, 2022. The Santa Net will run nightly at 7:15 PM Central through Christmas Eve, December 24, 2022.
Pete Thomson (KE5GGY), of The 3916 Nets, commented on The 3916 Santa Net. He said, "Christmas is our favorite time on 3916. In our first year, we connected 4 or 5 kids with Santa. Now we're expecting over 1,000 children to talk to Santa through the magic of Amateur Radio."
Youngsters can talk to "Santa at The North Pole" via strategically placed operators who relay the voice of Santa. Thomson said that The Santa Net is a team effort that involves the efforts of a number of 3916 Net members.  He said, "Santa Net is only possible because of the members of the 3916 Nets who volunteer their time and talents.  Each year our volunteers tell us that Santa Net was a highlight of their Holiday Season."
Prior to each night's Santa Net, pre-net check-ins can be made at www.cqsanta.com  Third party rules and regulations apply.
The Santa Nets are presented annually by The 3916 Nets. The Rag Chew Crew, The Tailgaters and The Freewheelers are all amateur radio nets that meet on 3.916 MHz nightly. For more information on The 3916 Nets, go to www.3916nets.com  For more information on The Santa Net, email KE5GGY at Gmail dot com.